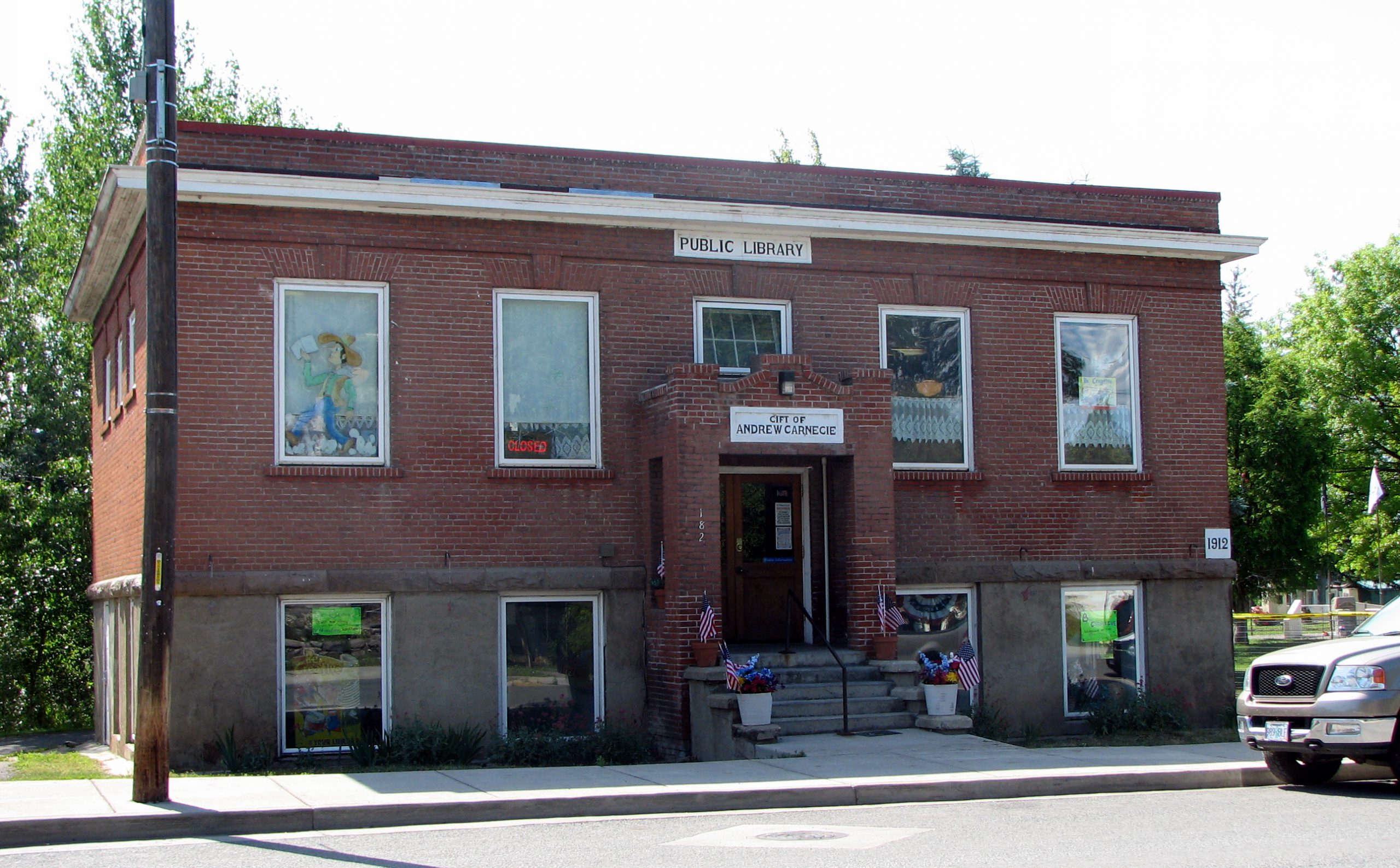 Union's Carnegie Library was given to the citizens of our community in 1912. It is the only Carnegie Library in Oregon that has not been changed from its historical structure and is still being used as a library.
The summer of 1912 the city of Union received a letter with a postmark from Scotland. It was from Andrew Carnegie and in the letter the gentleman offered to give the city $5,500 to build a new library. With the money the city let a contract to build a brick building and construct a levee along Catherine Creek for protection. Andrew Carnegie requested only one thing for his $5,500, that his name be displayed on the front of the building and that it be noted that the Union Library was a gift from him.
Today our librarian does a marvelous job of stocking the library with current and useful materials. We have internet access on a high-speed wireless connection. Currently the library is expanding its audio book collection and we offer Proctoring for college students. There is also a reference section with historical records from Union and its surrounding area.
It is carefully managed and protected by a 5-member Library Board of Union residents. Board members are volunteers who are appointed by the Mayor and approved by the City Council. Each serves a term of 4 years.
Come in and "check-out" all your Public Library has to offer! See you soon!
---
WANTED – Individuals who love books and want to see that Union can continue to provide the best Library service possible to our residents. The Friends of the Library meet the second Tuesday of the month at 3:30pm.
We love volunteers! If you have some spare time and want to help out at the library, download a form, fill it out and bring it to the Library! Click here for a volunteer form.
182 N. Main Street | PO Box 928 Union, OR 97883
Opening hours
Monday

Tuesday

Wednesday

Thursday

Friday

Saturday

Closed

Sunday

Closed
The Library Board: The board meets quarterly on the 4th Wednesday, at 4:00 PM.
Friends of the Library: They meet on the 2nd Tuesday of January, April, July and November.