STILL TIME FOR…. 2nd round of Business Emergency Loan Applications are now being taken.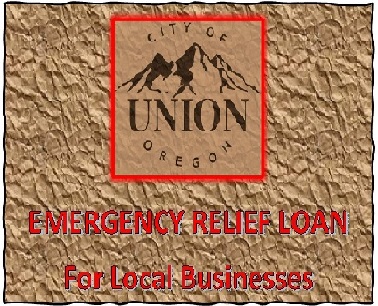 The City of Union Emergency Relief Loan (UERL) was established by the City of Union Council and Mayor in response to the COVID-19 pandemic. During their April 27, 2020 special meeting, the Union City Council unanimously approved to make available $40,000 for Union Businesses that have been affected financially by the COVID-19 pandemic. It was further discussed to allow the Mayor, Council President and City Administrator work up a plan to distribute these funds to our local businesses through a forgivable loan program. The awards were directed to be of no more than $3,000 per business per round. If after the first call for applications and awards that money remains, a business can again apply in a new round of funding. Receipt of a loan by an applicant in the first round of awards does not guarantee award of a loan in any subsequent round. Loans awarded under this program are the personal obligation of the borrower and co-borrower (if applicable), who must sign a promissory note for the obligation. Loans are available for only one (1) business per location.
The City of Union has now opened their second round of applications which will be due on June 19, 2020 by noon. The forms and program details are attached here to fill out or you may fill in the electronic form.
Click here for application
Click here for program guidelines and application instructions
You can fill in the application, print, sign and attached the required documentation and drop it by City Hall prior to the due date.
Thank you for all you do and while the awards are small, Council does truly wish it could be more. We look forward to your applications. Should you have any questions, please call me at 541-562-5197.